Chrysler 300 - White - with Club Membership

White Maisto Diecast Chrysler 300 1:18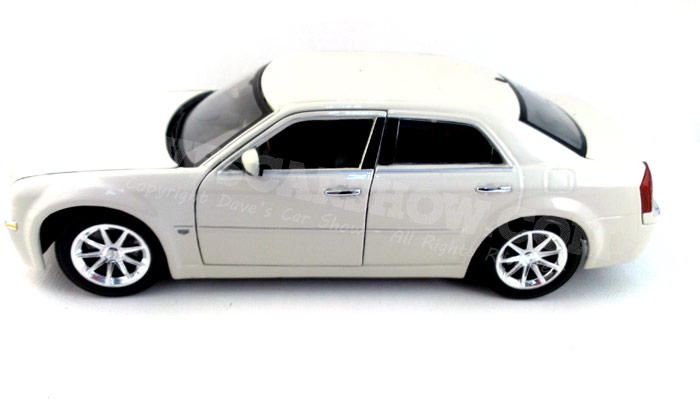 Price:
Salesprice with discount:
Tax amount:

Description
1:18 scale Chrysler 300. Special Edition. Individually packed in a window box. Realistic detail on the HEMI engine.  Doors, hood, and trunk open. Rubber tires, beautiful rims and working wood grain steering wheel. Silver brake, gas, and emergency brake pedals. Amazing interior detail. This is a special edition vehicle. Also great as display vehicles for diecast metal model car collectors. 
Comes with Lite Kids Club Membership: Red and yellow silicone bracelet, fun stickers, full color newsletter sent by mail, and a membership card with a unique member ID that you can use for discounts on DavesCarShow.com merchandise, diecast cars, and more.
Already have a membership? Don't worry, the membership is transferable! Feel free to give it as a gift....
Units in box: 1