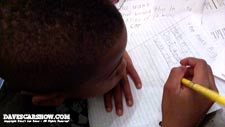 Dave's Car Show is a blog by Dave about his favorite thing - automobiles.  
Dave interviews people in the automobile industry that have answers to questions that kids want to know.  This blog is a family affair. Dave writes his own questions, his sister dresses him for his interviews, and his brother takes his photos and works on his videos.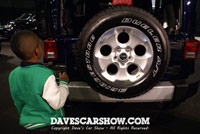 Dave is always looking for new places, toys, and vehicles to check out and tell his fans about.  Contact us at Granted Media to have Dave do a video or photo review of your product, service, or vehicle.  Take Dave on a tour of your automotive facility so that he can share his experience through photo and video on his blog.  Have you seen Dave in action? If not, click here to see his latest interview.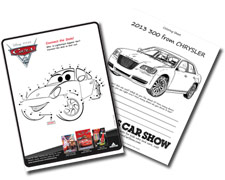 Dave loves to color - especially when there are cars to color! Do you love to color? Do you love cars?  Check out these great coloring and activity sheets.  We have new ones all the time, so come back often to see what's new...

 Chrysler 200 Convertible - 2013

 Dodge Caravan - 2013