2004 GMC Canyon - Burgandy - with Club Membership

2004 GMC Canyon by Maisto with Club Membership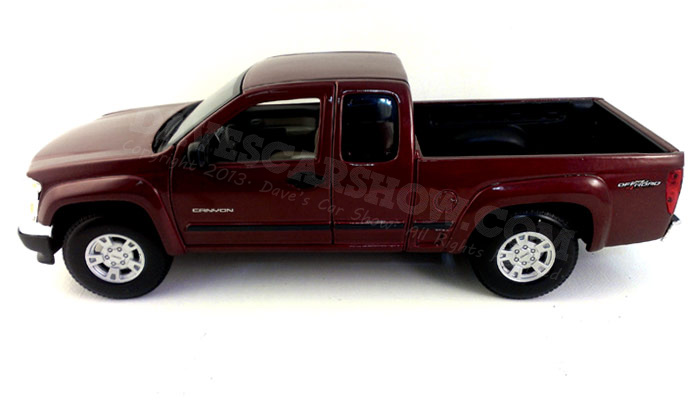 Price:
Salesprice with discount:
Tax amount:
Description
This burgandy Maisto 1:18 scale 2004 GMC Canyon Special Edition has doors, hood, and liftgate that open.  Fantastic detail from the FULL SIZE REMOVABLE SPARE TIRE under the vehicle, cup holders, foot pedals, and more. The detail under the hood is amazing - looks real!
Comes with Lite Kids Club Membership: Red and yellow silicone bracelet, fun stickers, full color newsletter sent by mail, and a membership card with a unique member ID that you can use for discounts on DavesCarShow.com merchandise, diecast cars, and more.
Already have a membership? Don't worry, the membership is transferable! Feel free to give it as a gift....
Units in box: 1